Innovations in artificial intelligence have opened up a new world of possibilities for creative workforce. AI algorithms may now generate new material, provide vital insights, and boost creative output. This fusion of artificial intelligence with human creativity generates new ideas, challenges limits, and results in the development of ground-breaking works of art. We can unlock new levels of invention and shape the future of the creative landscape by studying AI as a creative collaborator. 
CONCERNS UNVEILED: AI'S IMPACT ON CREATIVE PROFESSIONS
The rapid growth of artificial intelligence (AI) in creative professions has raised concerns among artists, writers, designers, and musicians about job displacement. Concerns regarding the future of these professions are presented by the imminent threat of AI technology surpassing human inventiveness. There is an underlying concern that AI's skills may replace the requirement for human contribution, resulting in widespread unemployment and a diminishing role for human inventiveness in the sector.
BALANCING EFFICIENCY AND AUTHENTICITY IN THE CREATIVE PROCESS
While AI-generated art is gaining popularity, it is critical to recognise its limitations. Over reliance on AI can result in derivative and unoriginal work, eroding the spirit of creativity. Prioritising cost-cutting methods risks diluting and oversimplifying the creative process, forsaking human ingenuity's authentic and lively touch of human creativity.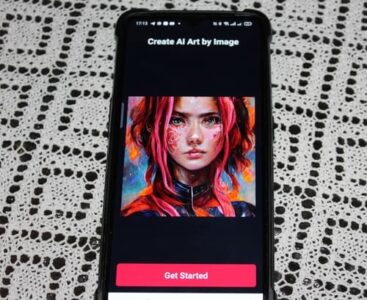 ARTIFICIAL INTELLIGENCE AS A PRODUCTIVITY-INCREASING TOOL
The importance of AI in increasing productivity and efficiency in the creative process goes beyond routine jobs. Artists may optimise their workflow and focus on areas where human brilliance truly shines by using AI to check and improve particular parts, serve as mood boards, and better manage creative duties.
ARTIFICIAL INTELLIGENCE AS A COLLABORATIVE TOOL, NOT A REPLACEMENT FOR HUMAN CREATIVITY
However, it is critical to recognise that AI is not a replacement for human ingenuity. AI algorithms lack the richness of human emotions, experiences, and intuition, which feed artistic creation. Instead, AI should be viewed as a tool that augments human creativity, allowing artists to explore new ideas and push the boundaries of their work.
Concerns have been raised regarding the influence of AI on the creative business, including job displacement, derivative material, and the declining importance of the human intellect. While AI increases productivity, it should be viewed as a collaborative tool rather than a replacement for human innovation. The right mix of AI and human input is critical for maintaining authenticity while pushing creative boundaries.